Lesson Programs
Arioso Music Studio offers exceptional musical experiences for all ages and levels with a lot of fun and learning.We are specialized in teaching classical music from early to intermediate levels at young ages.

[Primer Level] Focuses on building basic skills such as technique, reading music, ear training and basic theory. Students will learn basic fundamentals of music.

[Basic Level] Expanding basic musical skills including technique, sight reading and rhythm training. Students will learn how to express music based on music analysis.

[Intermediate - Advanced Level] Acquiring wide varieties of significant repertoire from Baroque to contemporary music. Students will continue to develop proficient technique for various expressions with style analyzation. Music theory and harmony lesson can be provided upon request.

Arioso Music Studio gives all students concert opportunities twice a year at beautiful acoustic concert venues as well as chances to perform in special events for selected students.

Both of our studio have a well-tuned and regulated grand piano so that students can get proper techniques and can listen to the sound and resonance from the instrument. Practicing and taking lessons with a good instrument is very important because only a good instrument can develop good and sensitive ears to distingish the defferencies of sound which is one of essential skills of musicians.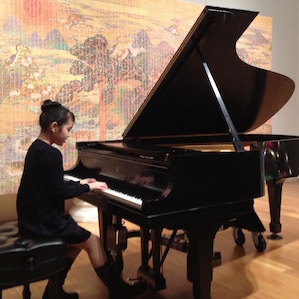 [Primer/Ages 5+]


30 minute lesson

[Basic/Ages 7+]


45 minute lesson
[Intermediate - Advanced/Ages 10+]


60 minute lesson
Theory option is available for advanced students upon request.
(An adittional fee will be applied)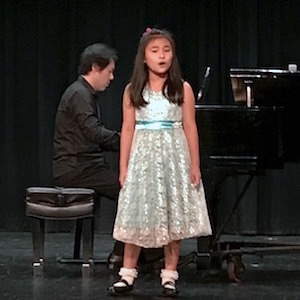 [Basic]

45 minute lesson


[Advanced]

60 minute lesson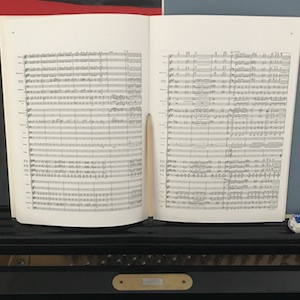 [All Levels]

60-90 minute lesson
♪NYSSMA & ABRSM preparation are available.
All students from AMS achieved distinctive Outstanding score on NYSSMA evaluation.

♪All music lessons at AMS are one-on-one private lessons. Group lessons are considerable only for beginners of piano and voice students upon request.

♪ In home lesson is also available in Queens, Manhattan, Westchester areas upon request (an additional travel fee will be applied).